Reading is to the mind, what exercise is to the body. This amazing quote describes the importance of reading in just one line. But rather I would like to say, the joy of reading cannot be expressed in words. It's something which can be understood only by experience. Reading a book, gives you a wonderful encounter with the new world created by the writer for you. A reader can extract the best benefits only when he/she falls in love with reading.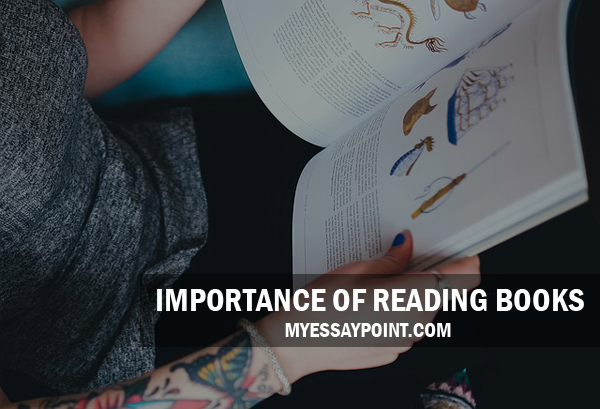 Reading is something which helps you in creation, understanding better, improving yourself, relaxation, judging, killing boredom and most important gives a meaning to your life.
Why reading books are important?
Reading books help you imagine many things which you wouldn't have even thought of before. Creativity is something which I feel increases in me every time I read a new book. When you read something your mind starts creating a scenery of it in front of your eyes.
When you keep on reading new books with new information, you start learning and experiencing new things. And you start understanding better and much faster than before. You start seeing things in a new way, your point of view changes, in fact I can say improves.
Reading different books in itself is a journey. When you are a kid you start with story books, then educational, technical, management, spiritual and so on. Books help you turn your journey growing up into a journey where you start improving yourself and learning new things.
In our daily routine, everyone gets so tired. And when we get even a bit of relaxation we always prefer to give relaxation to our body. But we always forget even our mind needs rest. Reading is something which makes us forget all our stress and gives complete relaxation to our mind, just like Yoga.
Everyone in summers or vacations, complain about being bored especially children. We use that spare time in playing, roaming or using the latest technologies. Reading books is something which helps us not only to kill boredom but also to use our time productively rather than wasting it.
When we get a chance to read new books, we start differentiating between books. We start analyzing and categorizing them. We can easily understand which book is bad, good and the best. And then same happens with humans, it helps us to judge better.
When reading gives us so many qualities, it improves our entire life. It provides us new qualities and enhances the old ones. It helps to remove negativity from our life and also saves us from negative people. It just gives an entirely new and complete meaning to our life.
Books are always a store-house of memories. I feel they capture you memories much better than pictures, because you can feel exactly like the author when you read. One bad habit you should avoid while reading is never leave a book half-read. If you have never given reading a try then remember that it's never too late to start a good habit.
Tags:
importance of reading books, speech on importance of reading books, importance of reading essay, importance of reading speech, speech on importance of reading